Join us for the launch of the new food minor Oct 5, 2016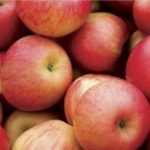 During open block (12-1:15 pm) on Wednesday, October 5, we'll have a tent at the Tufts Farmers Market on the lower Campus Center plaza where we'll be celebrating the launch of the Environmental Studies Program's new Food Systems and Nutrition minor as well as highlighting many of the exciting food-related projects already going on around the university.
The event is co-sponsored by Environmental Studies and Tufts Dining with assistance from the Department of Anthropology. Other groups and programs who'll be there to share materials and information include:
Come for a cup of locally-produced apple cider, learn more about the new minor and other food-focused work at Tufts, and perhaps pick up some fall vegetables at the farmers market too!
Click here for a PDF of the event poster.
For more information about the event or the minor, email cathy.stanton@tufts.edu or sara.gomez@tufts.edu.